| | |
| --- | --- |
| Location | Patteristontie, Tuusula, Finland |
| Category | Housing |
| Size | 140 apartments, floor area: 6700 m², total area: 10 085 m² |
| Project Year | 2021 |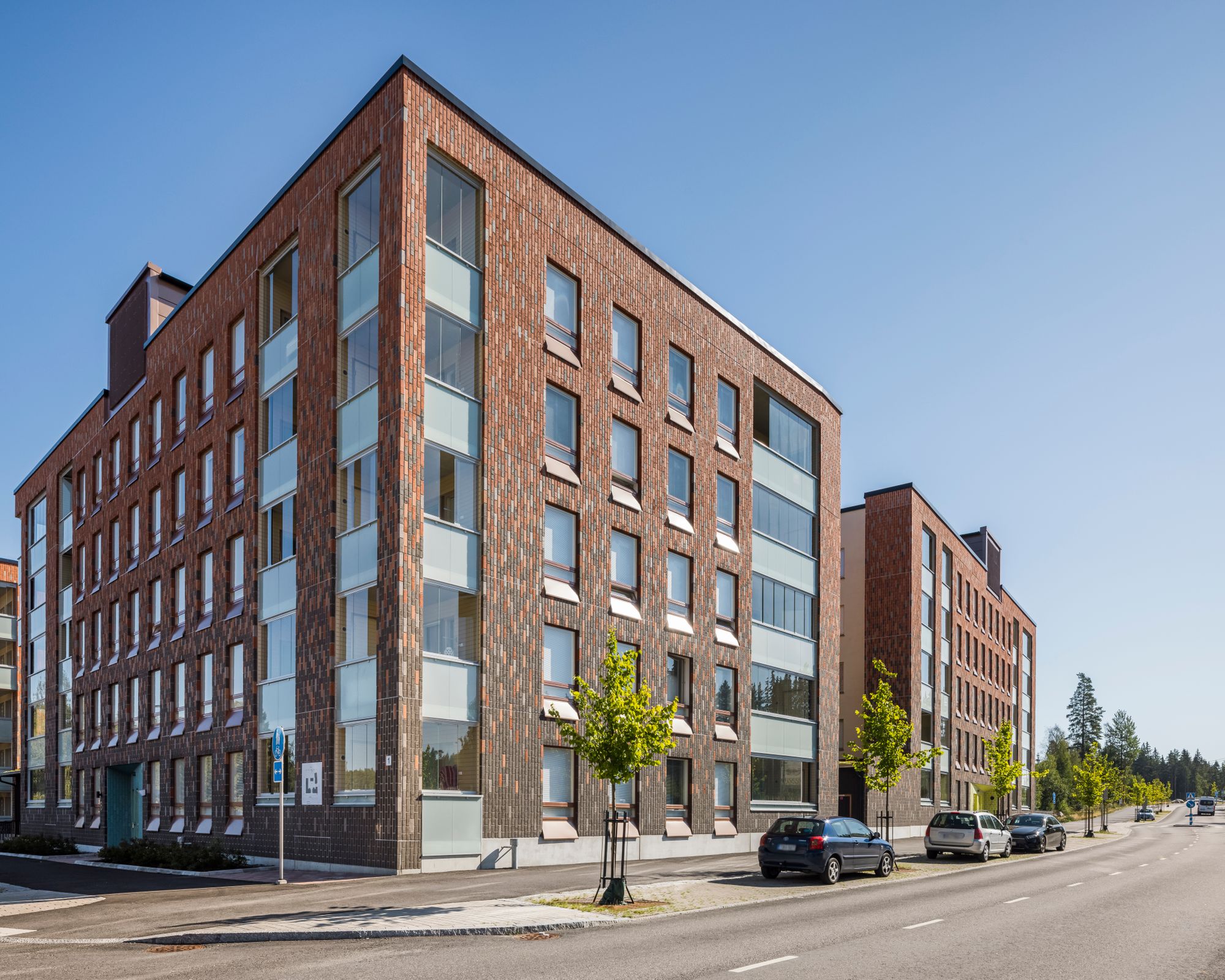 The Rykmentinpuisto area redevelops a former militaryschool area, creating a lively new residential area that will house 15 000 inhabitants.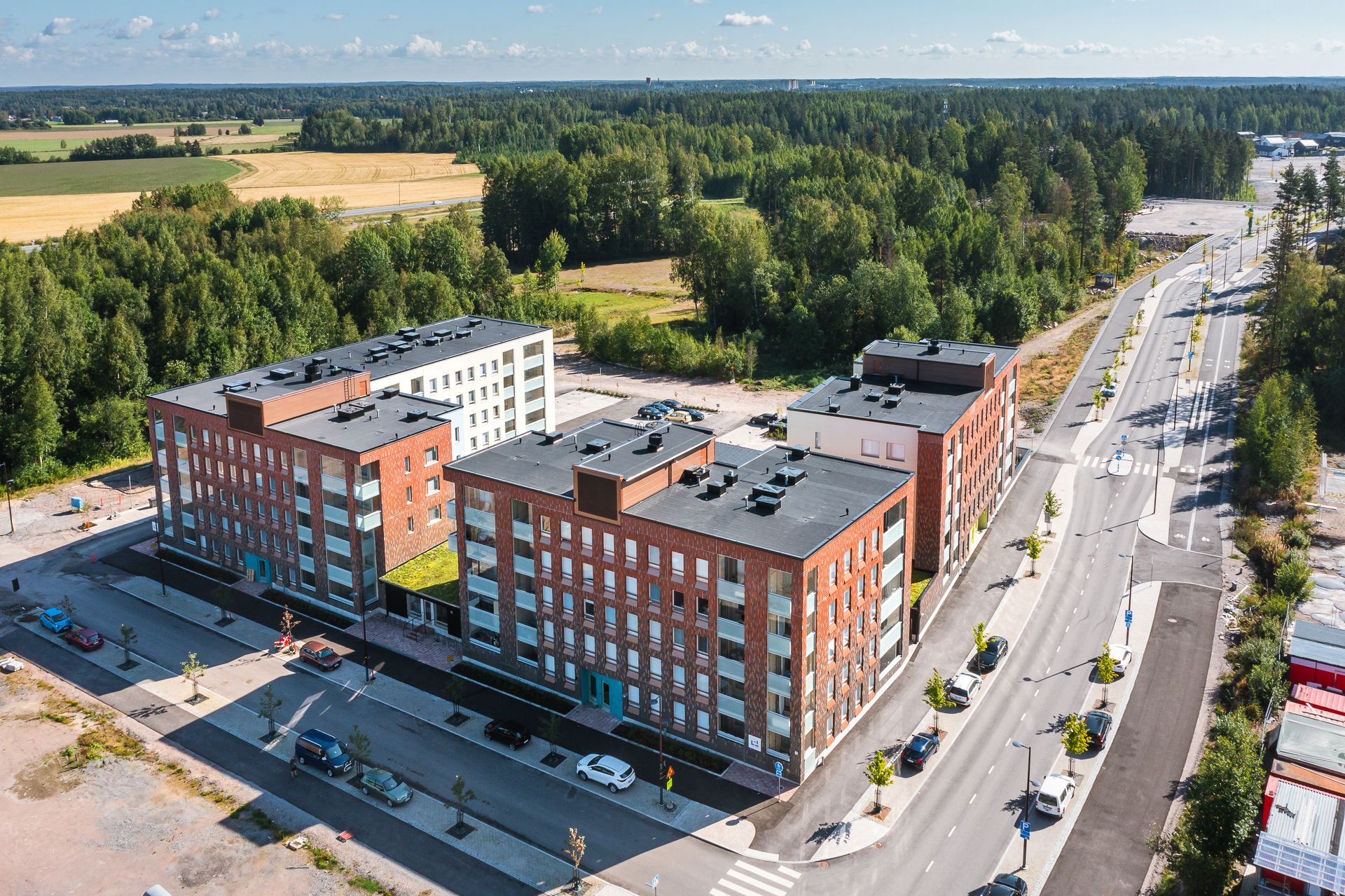 The project is a social housing complex of three five-storey-houses.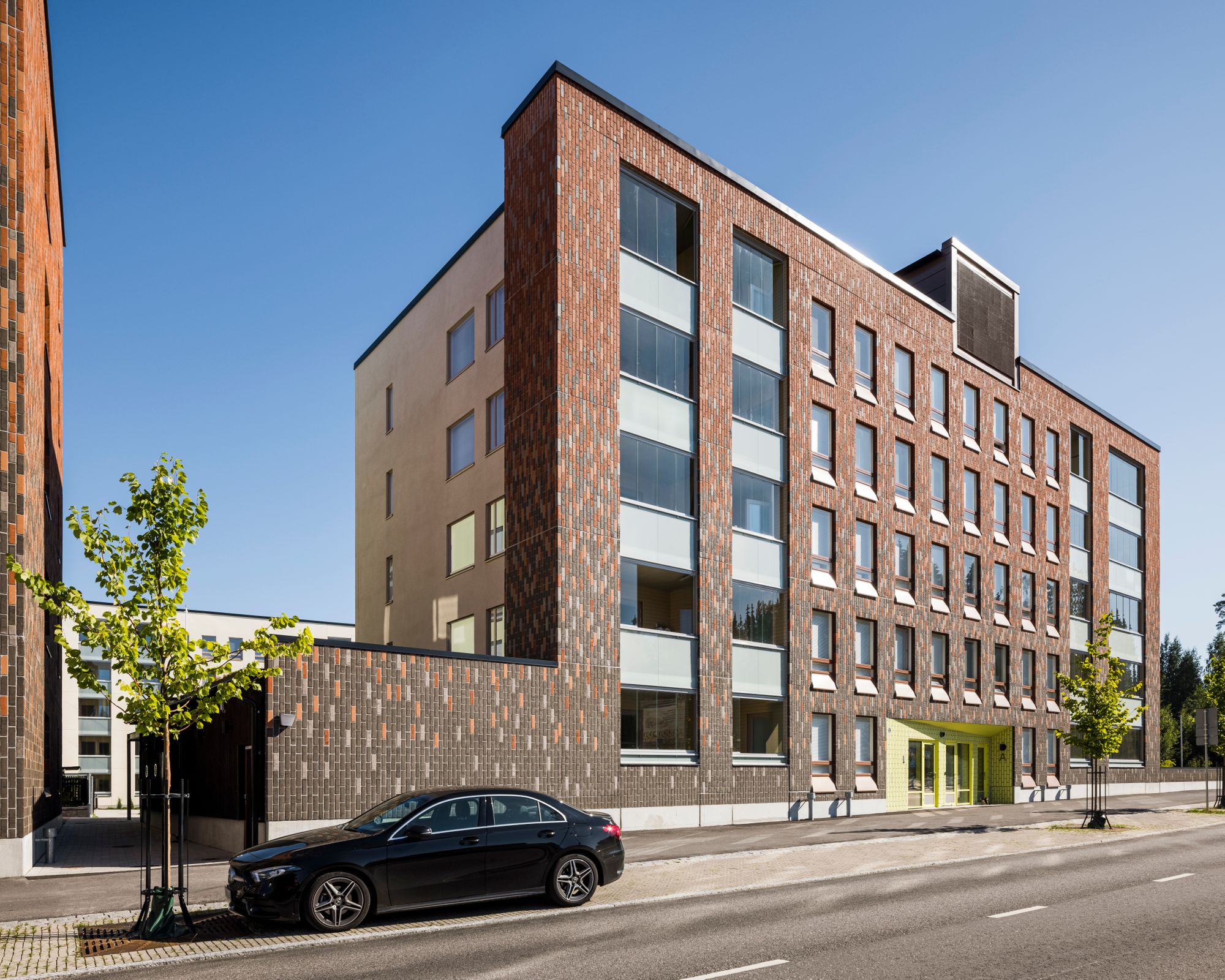 The new development comprises of 140 appartments, the size of the appartments vary from single bedroom studios to 3 -bedroom appartments. The project also includes communal spaces such as laundry, sauna, courtyard and a club room for the residents.
These rental homes were the first ones to be built in a new area next to the finnish housing expo 2020. Both the client and the municipality were requiring high quality of design and implementation of the project, yet maintaining the affordability of social housing in mind.
The former garrison area consist of decorative old brickwork buildings. The concept of the new housing was to present a modern brick architecture that connects to the traditional buildings of the area.
The street facades have a systematic grid of windows that refers to the old military architecture of the site. The versatile brick facade and bright entrances balance the minimalistic window grid.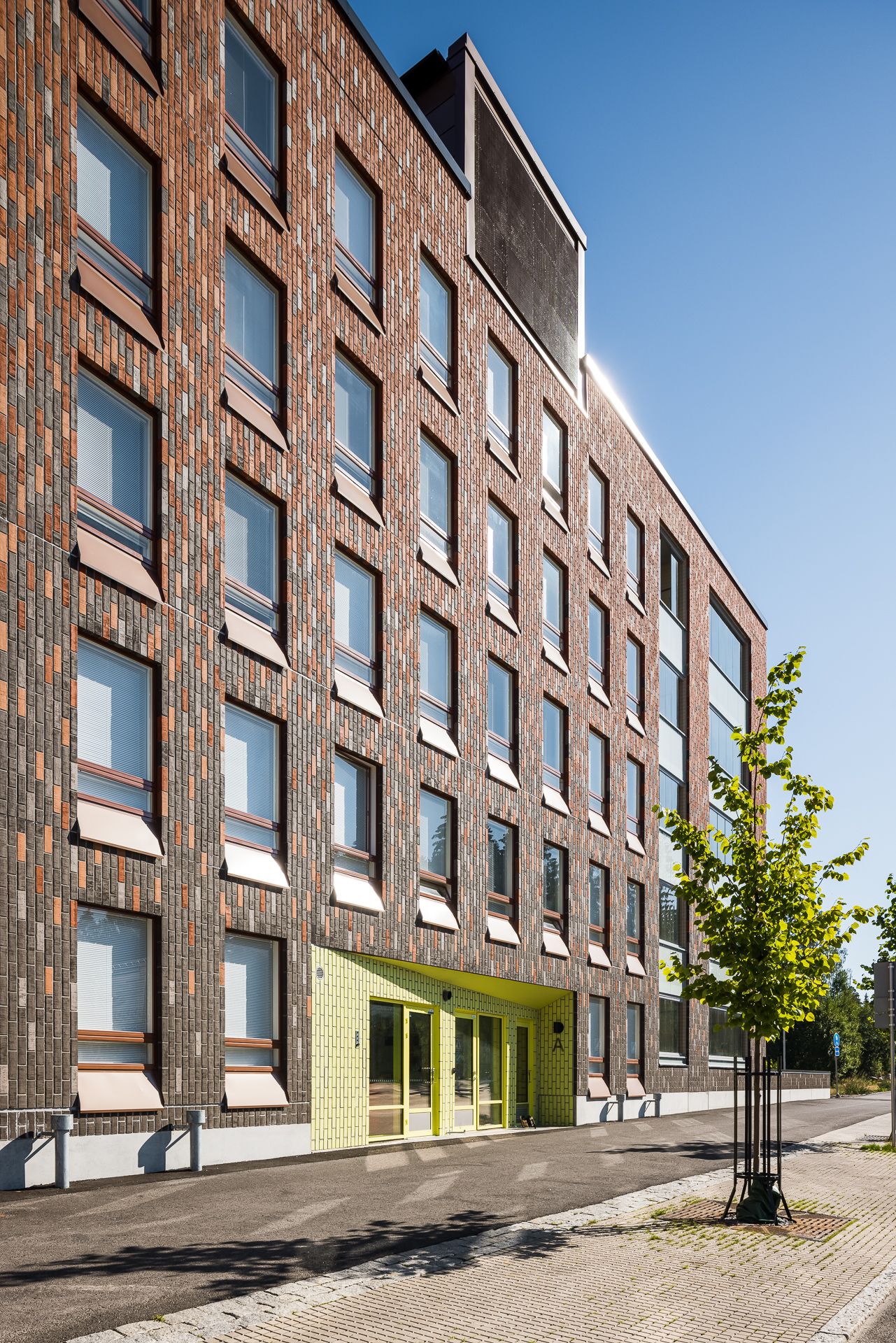 In the courtyard the facades are divided into smaller parts. This enables windows in two directions to most of the apartments. All appartments have large balconies.
The street facades are a mix of red, brown, gray and black brick tiles with a lighter shade towards the top of the façade.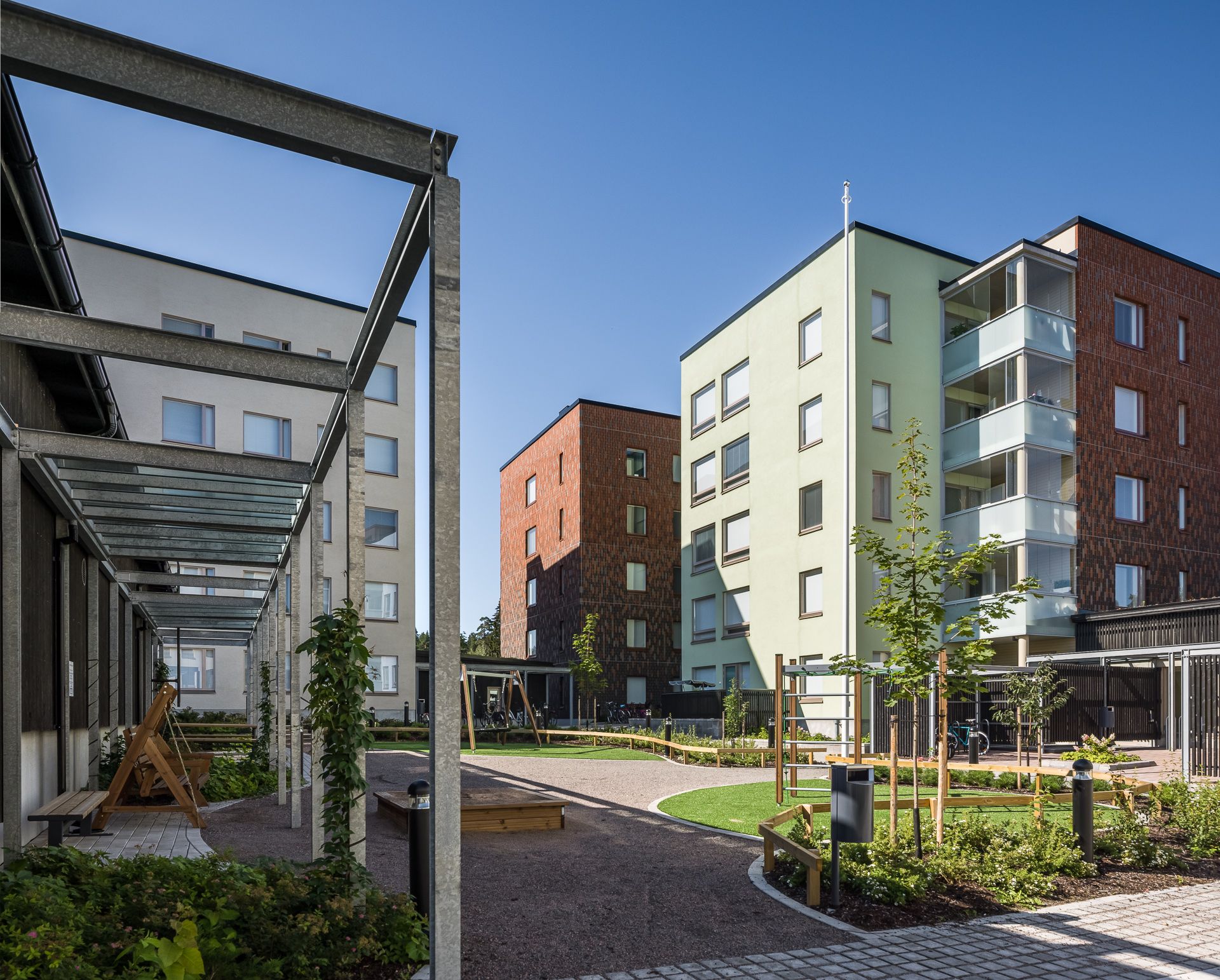 The entrances are highlighted with glazed brick tiles. Copper tones have been used in the windows and in the technical spaces that reach out the street on the top of the buildigs.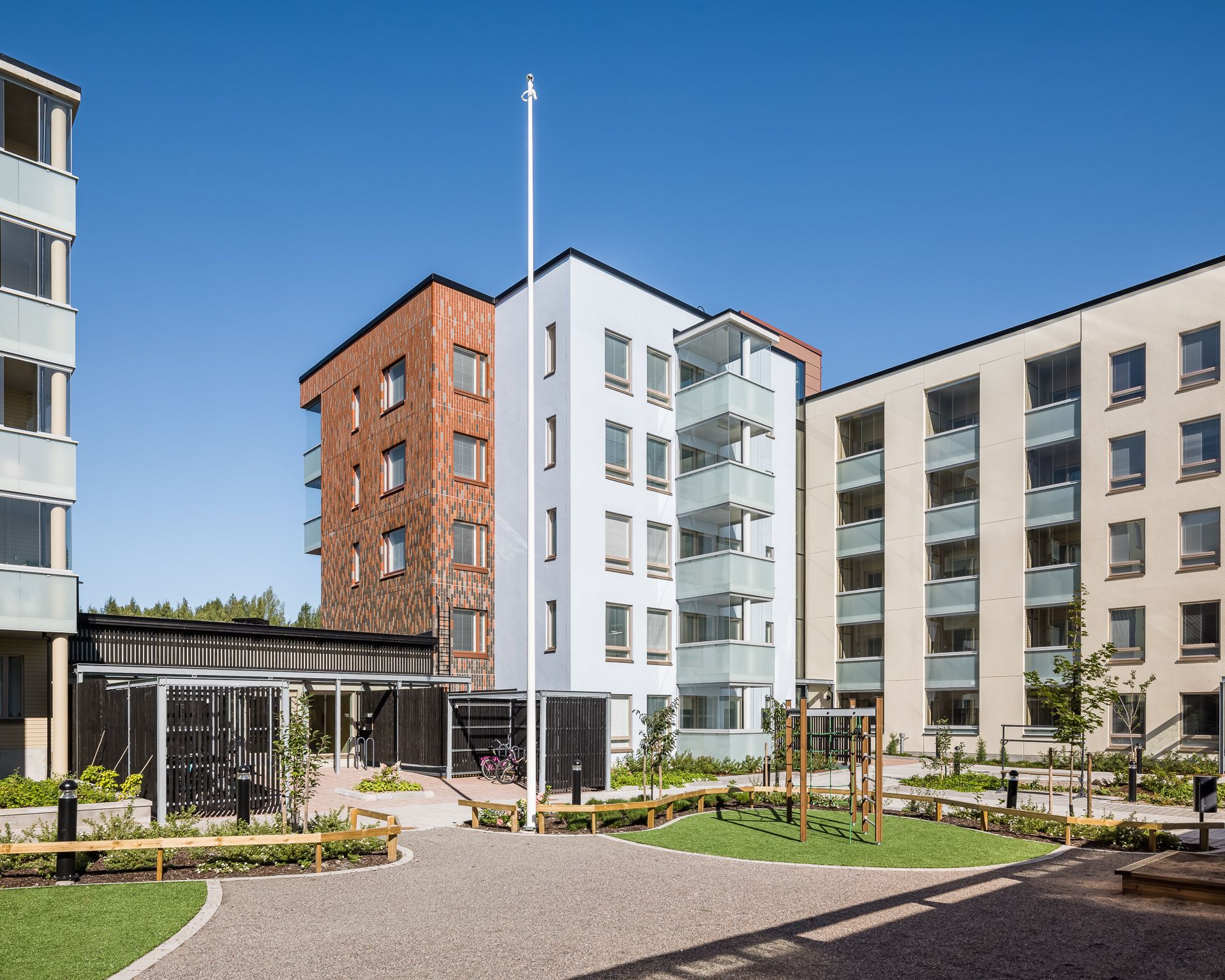 The facades on the courtyard side are plastered in light colours. Single-storey courtyard buildings are lined with wood.