| | |
| --- | --- |
| Location | Antareksenkatu 10, 00540 Helsinki, Finland |
| Category | Housing |
| Architects | Juha Kämäräinen, Emma Kämäräinen |
| Size | 11 apartments, 2010 floor area |
| Project Year | 2014 |
Kalasatama is a new residential and business district build on a former harbor area adjacent to Helsinki inner city. Kalasatama will be a dense urban district that will offer versatile housing opportunities from high rise buildings to townhouses.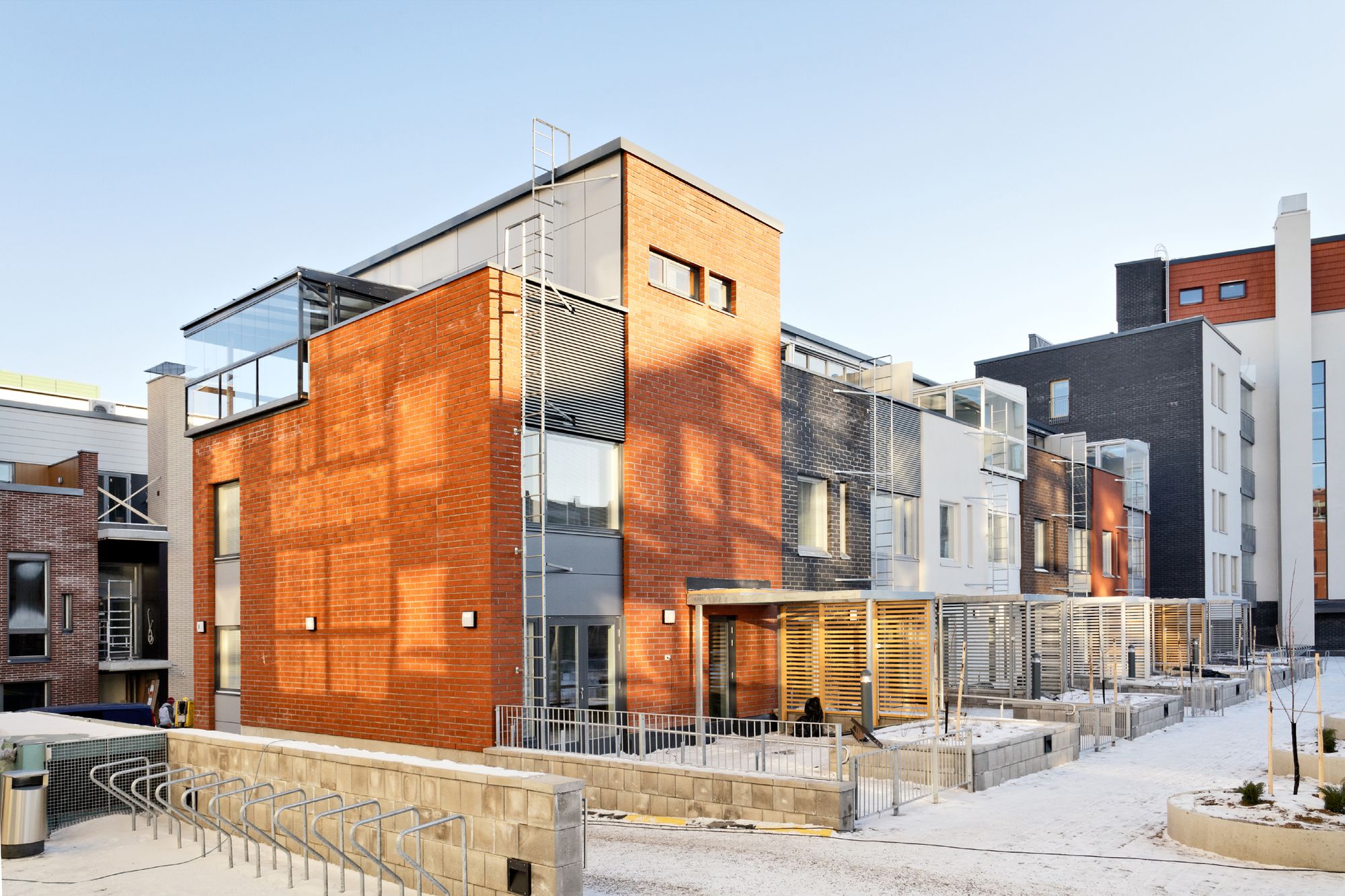 Kalasataman Huvilat was built as a part of a development block in a co-operation between three architecture offices: Gallery Block by ArkOpen Ltd, Townhouses by PORTAALI architects Ltd (now part of ArkOpen Ltd) and Neo-Urban Apartments by TALLI Ltd. The housing block has a common underground garage and courtyard.
The development block on the Helsinki seaside utilizes three different types of user influence and life span solutions.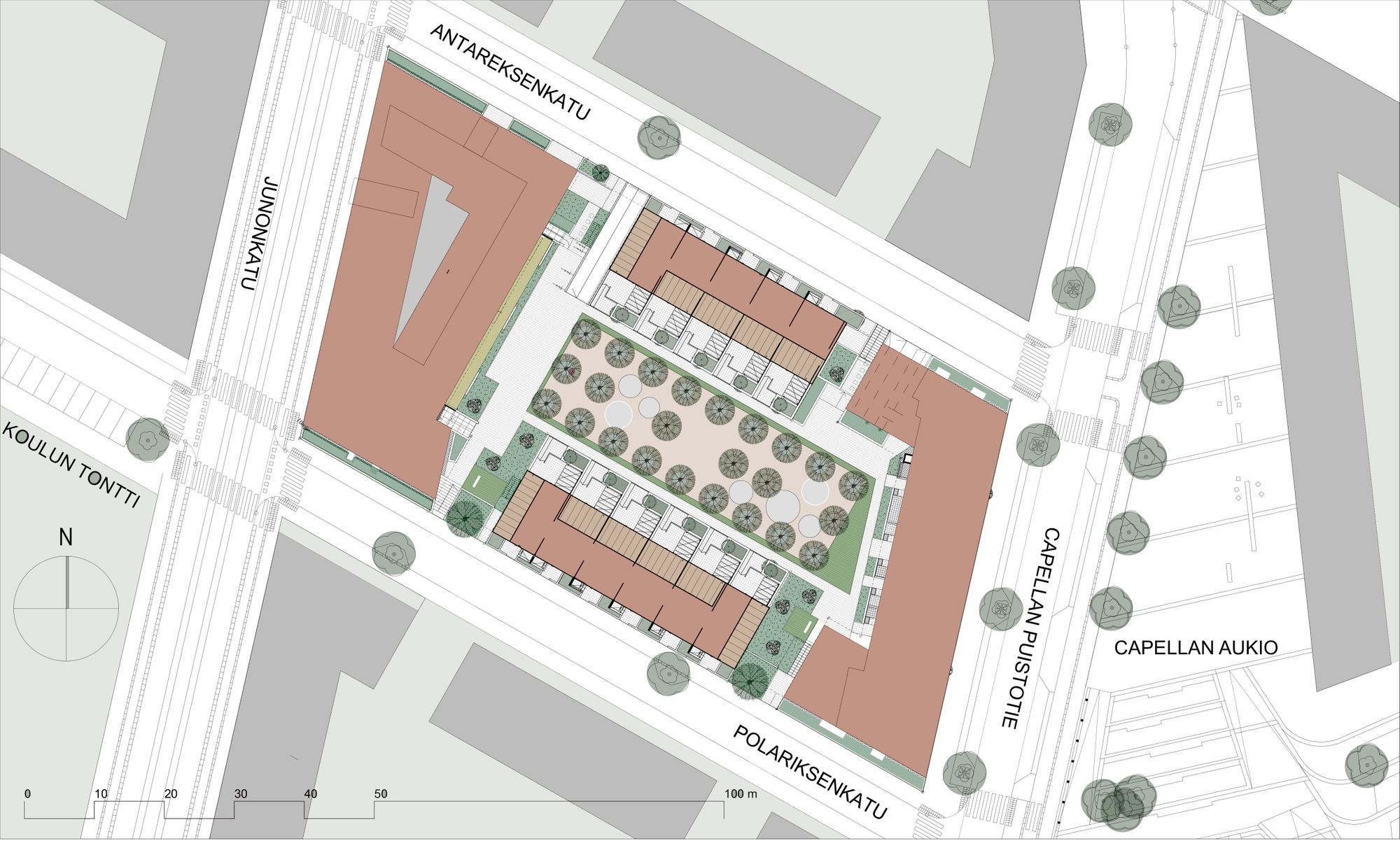 The rented apartments use a communal building type with social emphasis, including the possibility to combine adjacent flats in the future. The family apartments use a building type that is universally usable without structural alterations. For the demanding customer there are the Town Houses, which provide an urban location combined with individuality from layout to facades.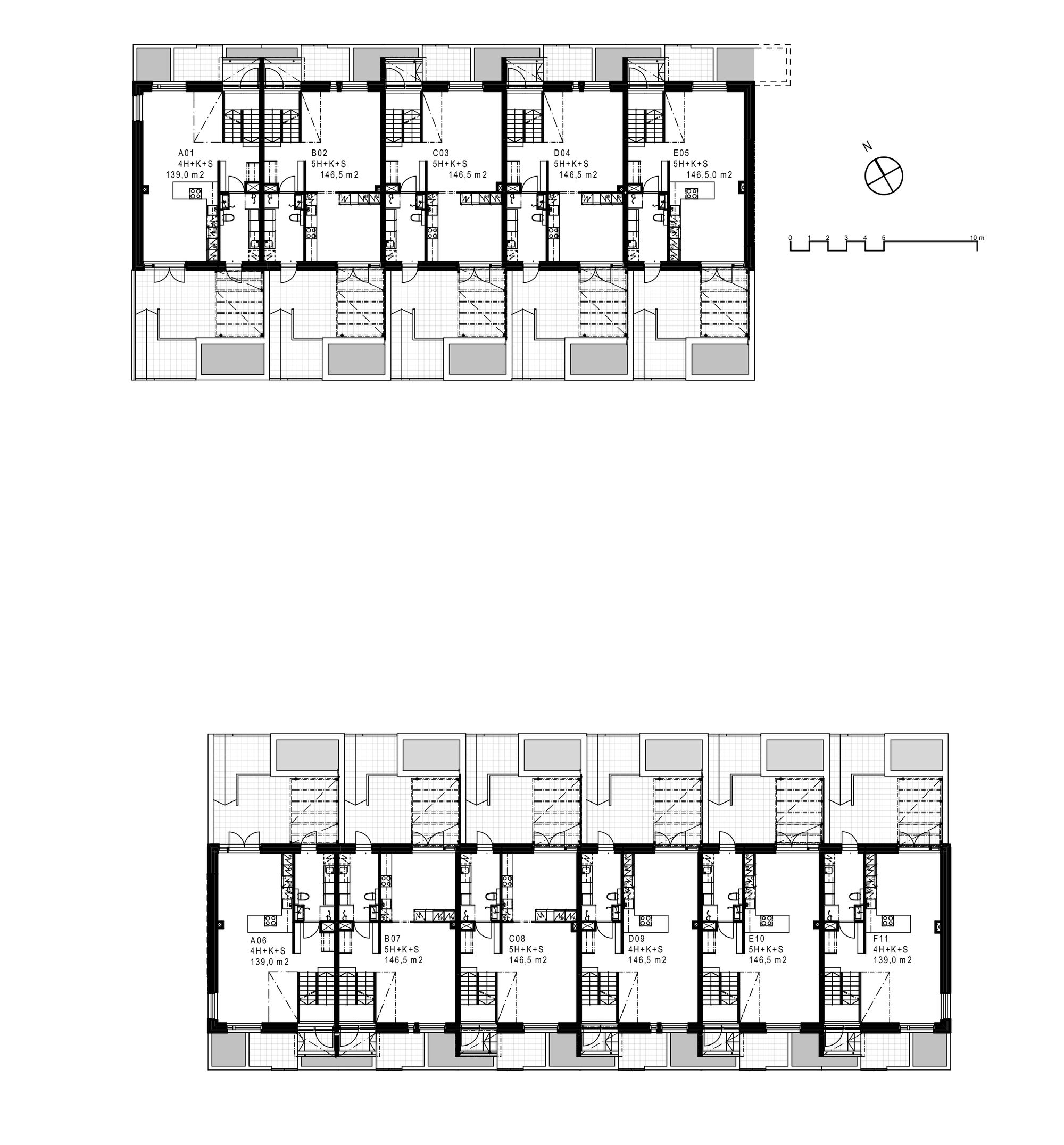 With these principles a socially versatile housing block is formed, that can live and develop in harmony with the changing needs of the inhabitants.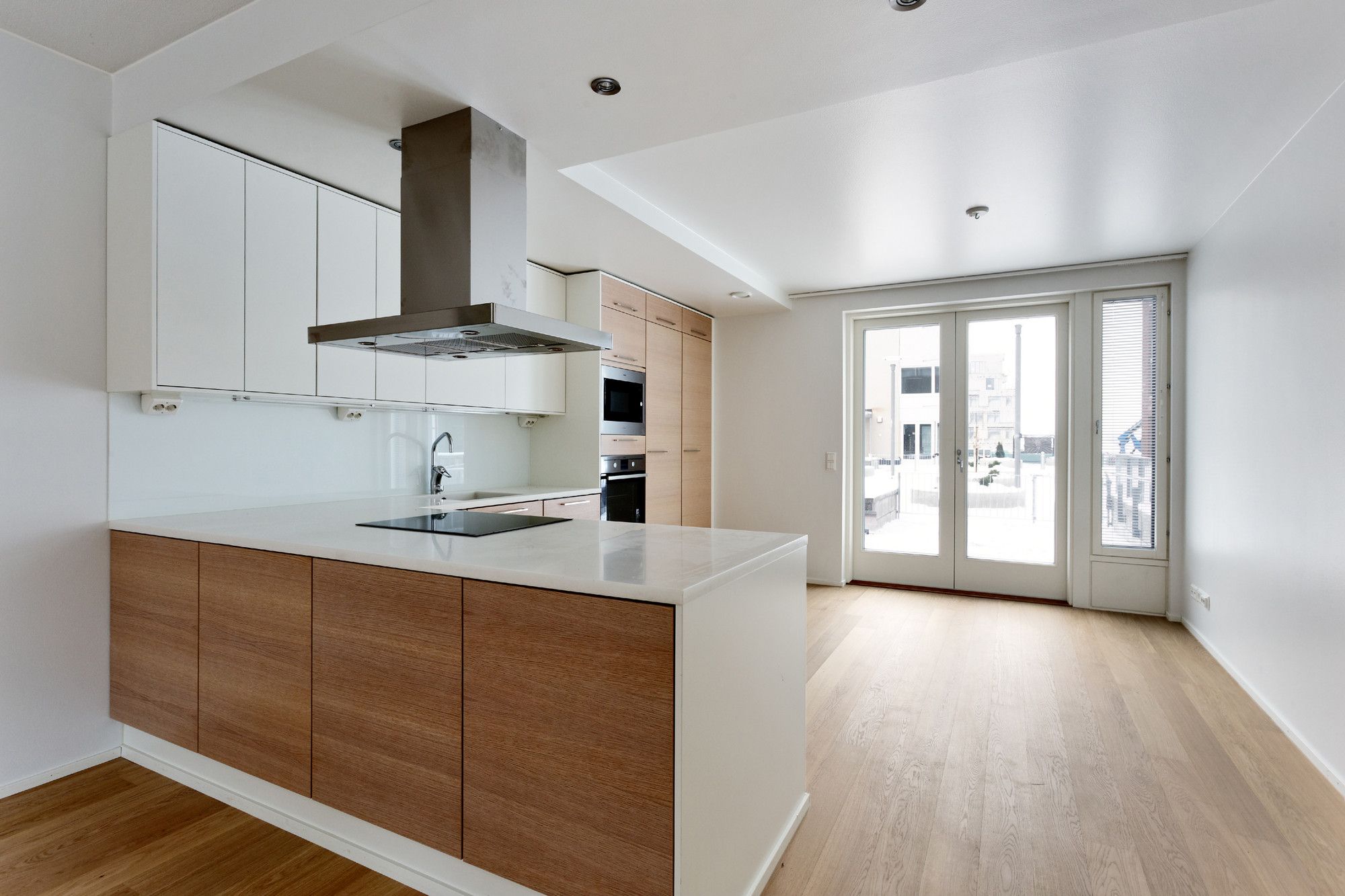 Kalasataman Huvilat offers individuality from facades to layout and fixtures. The townhouses are a small scale housing alternative with exclusive outdoor spaces in a dense urban district, located adjacent to the seafront and inner city of Helsinki.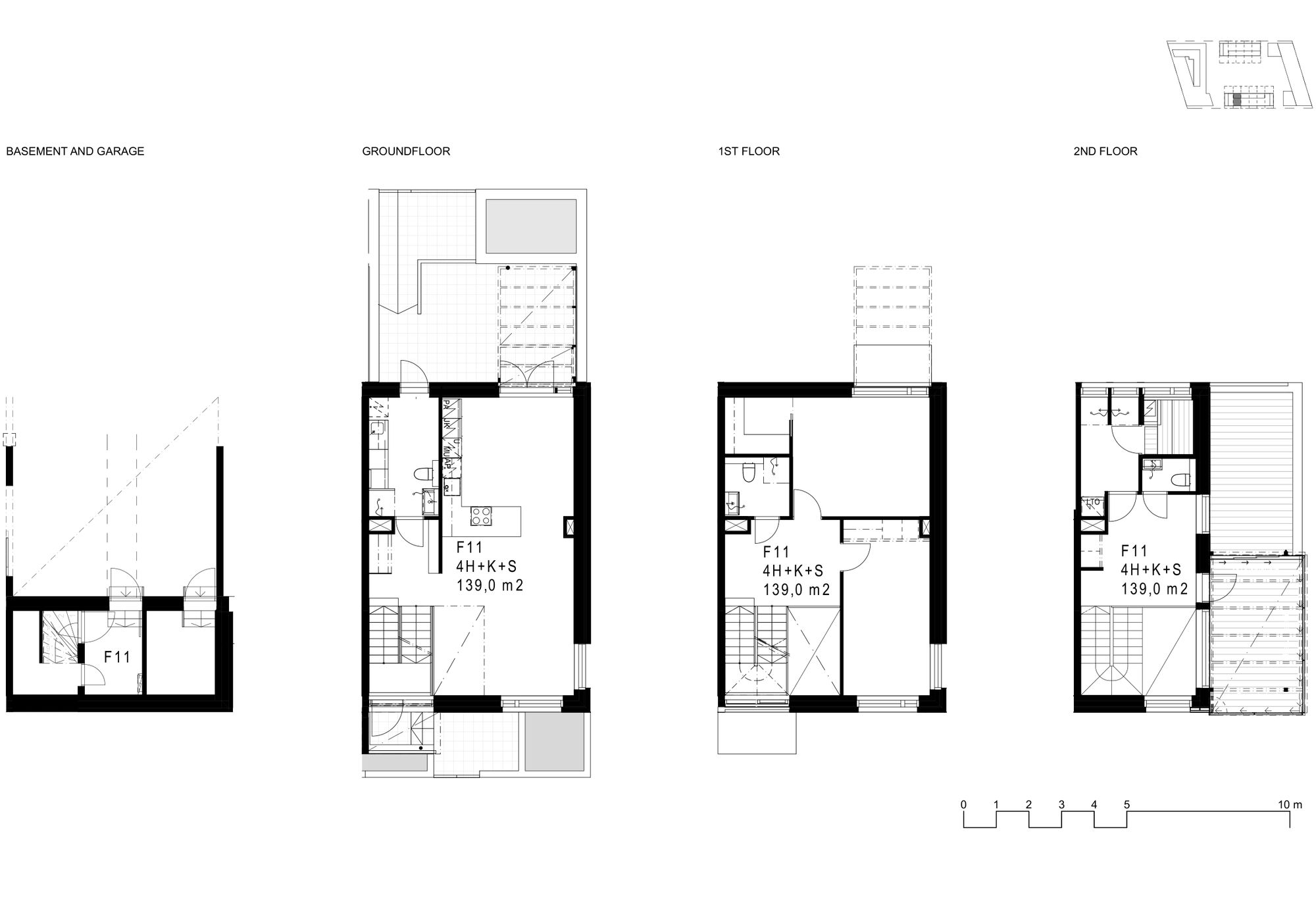 Each townhouse has parking located in the cellar; with living room, kitchen and utility room on the ground floor; bedrooms on the first floor and a roof terrace on the second floor.
Every apartment has small yard and a roof terrace. Kitchen and utility room are connected to the yard and the sauna to roof terrace. Located on the street side is the Main entrance, along with a direct entrance to the garage in the cellar.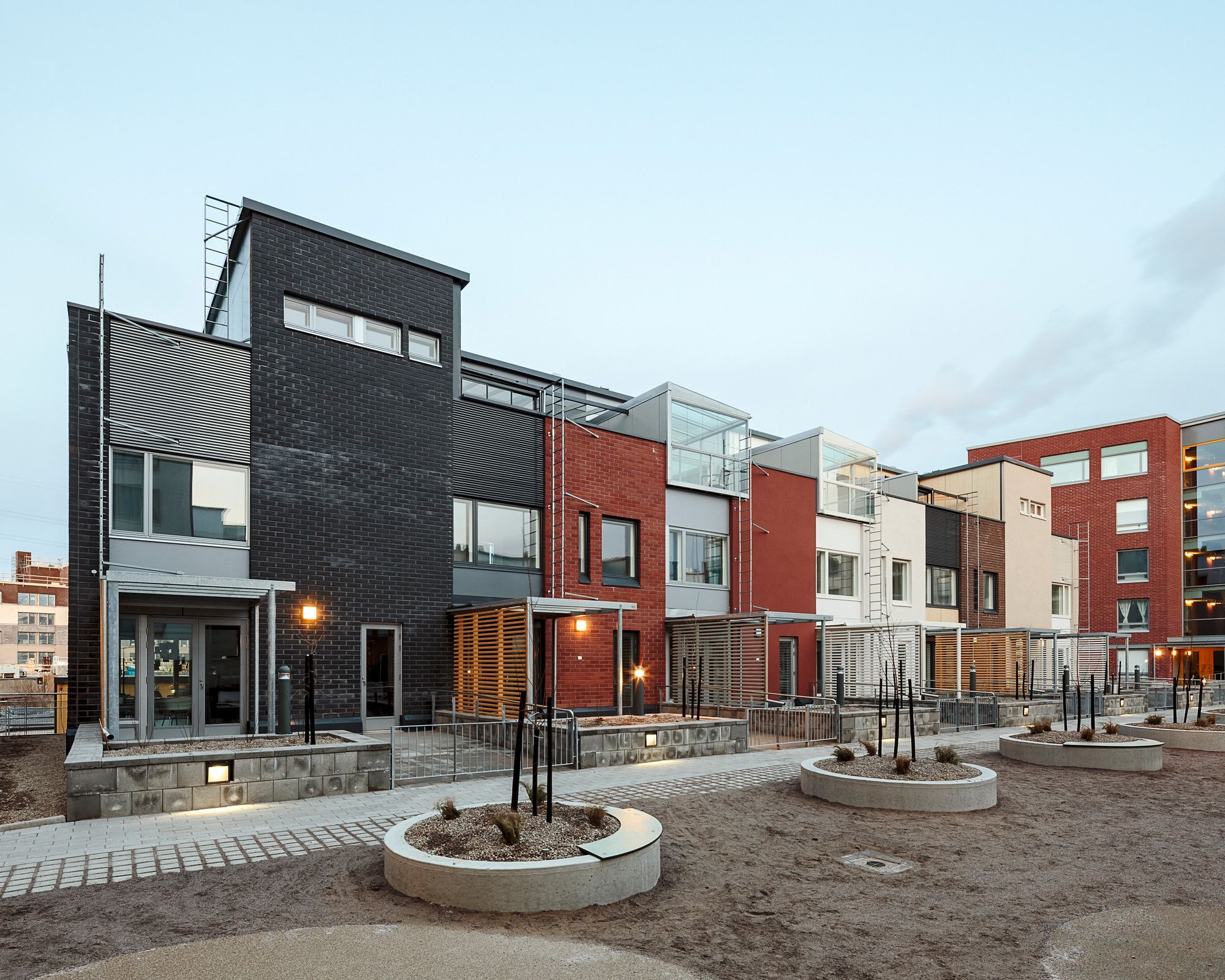 The architecture is inspired by the neighborhood and consists of brick and plaster facades in earthy colors. Each townhouse's facade varies in its use of colour, materials and detailing. Entrances, terraces and balconies are designed to a human scale.