| | |
| --- | --- |
| Location | Raiviosuonmäki 7, Vantaa, Finland |
| Category | Housing, Urban Planning |
| Size | 255 apartments, floor area 12400 m², total area 14930 m² |
| Project Year | 2019–2020 |
Design of the Houses
The plot is located in Martinlaakso district, in the western part of the city of Vantaa. Initially, there were two houses on the plot built in the 1970's owned by SATO, a Finnish enterprise providing rental housing. As a contractee, SATO decided to demolish the old buildings since they started to be in the end of their lifespan. Replacing the old houses, new apartments were decided to be designed according to the needs of contemporary residents.
The architects developed a preliminary plan that served both the interests of the city and SATO. A new city plan of the area was introduced and confirmed by the municipality in 2016.
Martinlaakso district is originally built so that the simple volumes of the buildings are placed along the woods. As a result, the emerging residential environment is both efficient and close to nature. Along with the developmental plan of the district, the goal was to maintain the natural characteristics of the area – however, developing the public spaces and the streets to be more efficient and urban.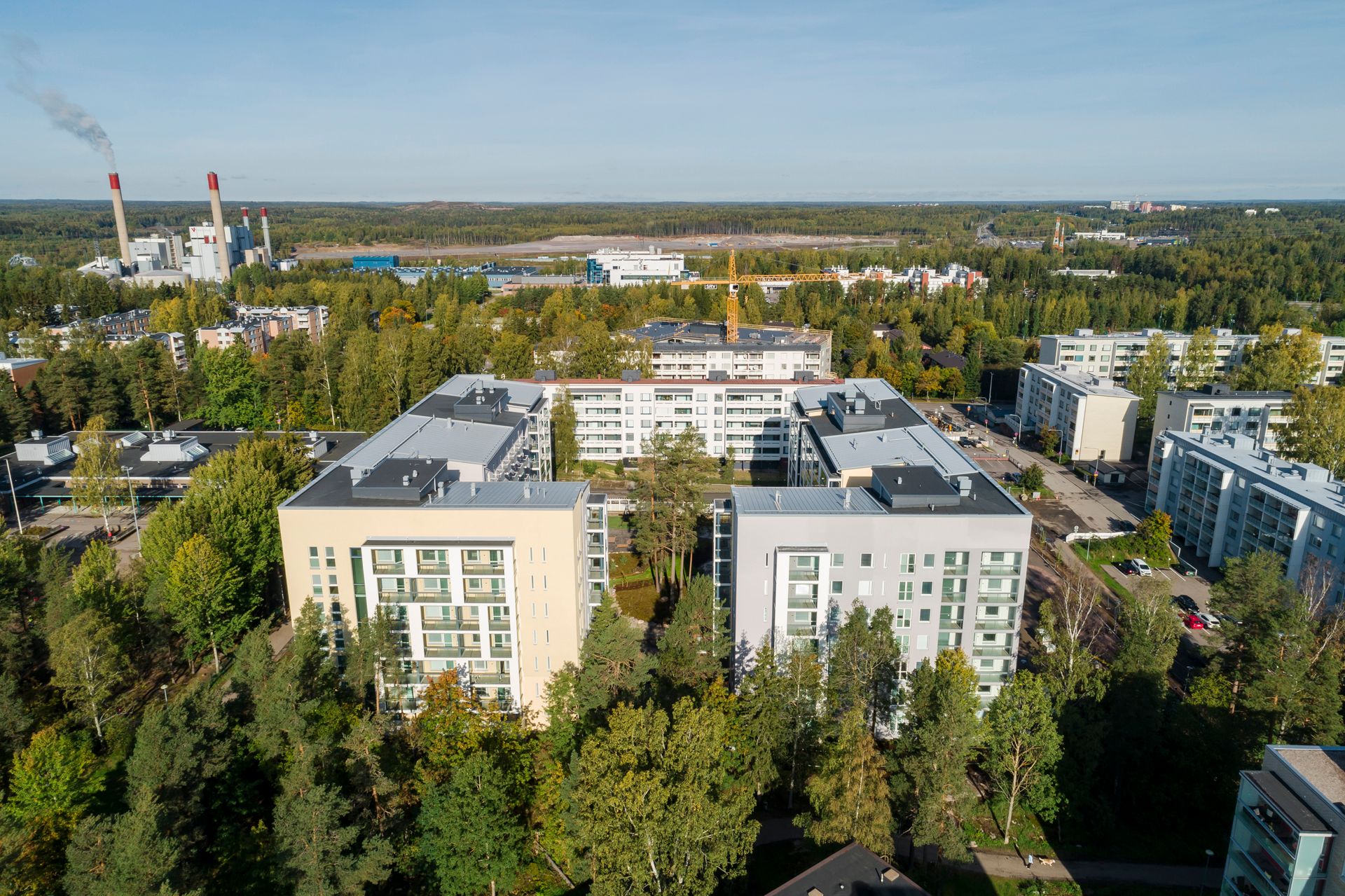 The developing public transport links the district to the larger Helsinki metropolitan area and provides an argument for improving the urbanity of the district. The newly built malls complement the services.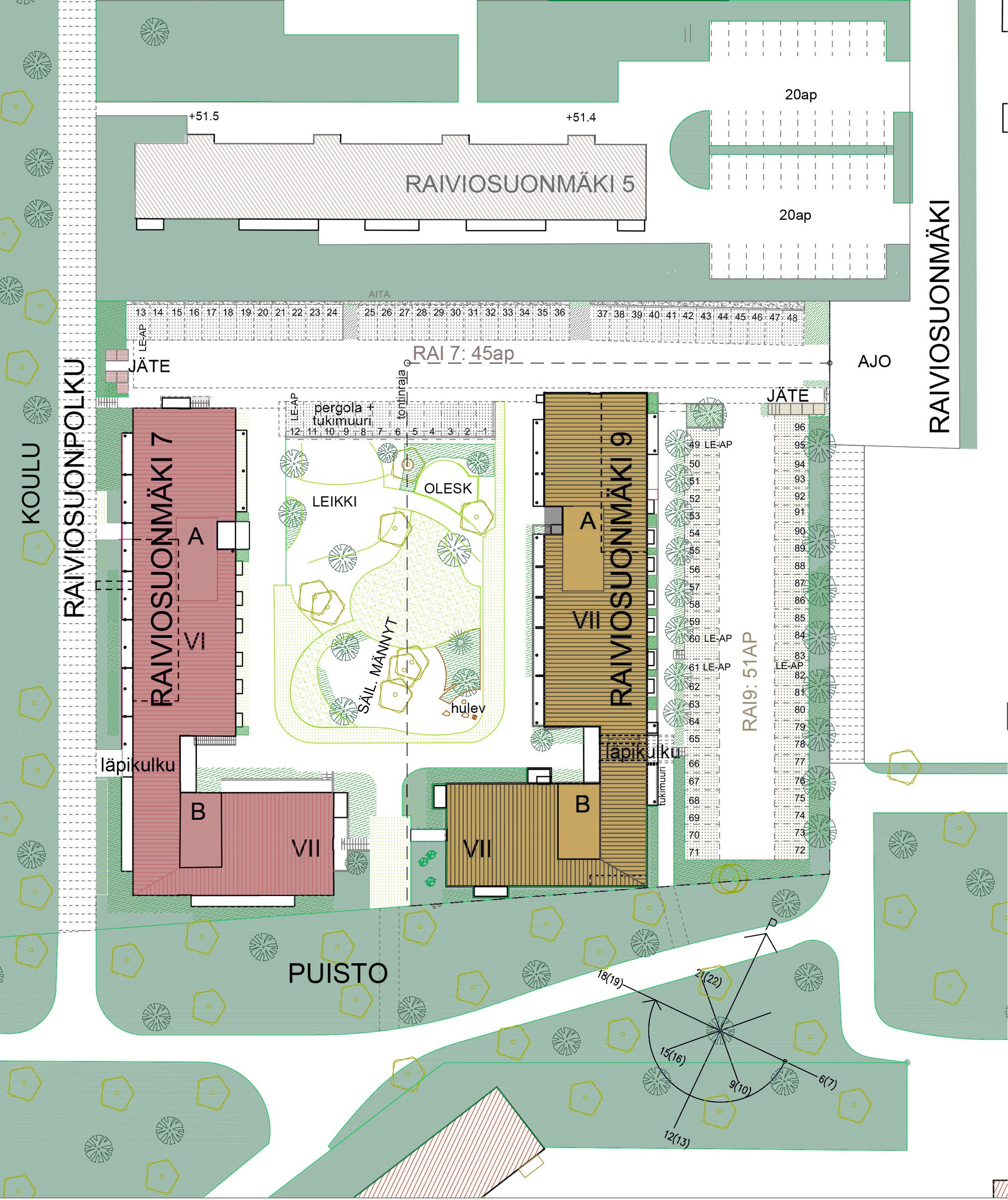 The Volumes of the Houses and the Garden
As mentioned, the urban feel and the nature were the most important starting points for the design. Following the old buildings, the new houses got fairly simple shape. In addition, the park in the south stretches spatially into the courtyard.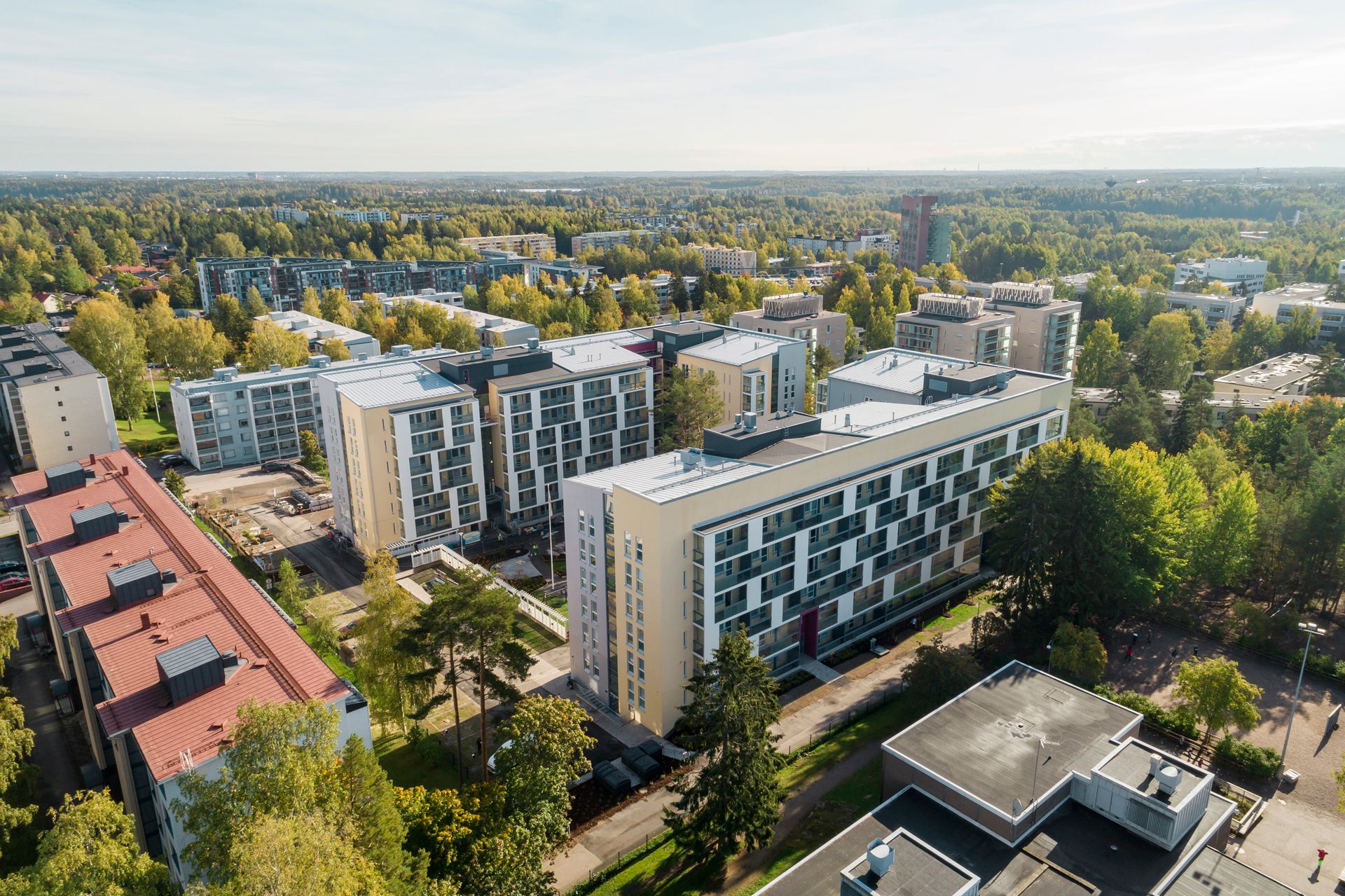 Another important aspect was to implement a fresh housing concept of the contractee: a pronounced frame that consists of modular apartments that can vary in size. As a result, a building with an aisle was introduced. The solution allows functional entrances of the apartments and technical conduits to be removed from the apartments, which makes it easier to maintain the building and allows changes of the plans to be made in the future.


The aisle
Natural light brightens the aisles: the openings of the end façades and the staircases let the light come down to the corridors. In addition, the interior design – lighting, spatial meandering of the aisle, effect colors, floor materials and the acoustic ceiling, generate a cosy atmosphere.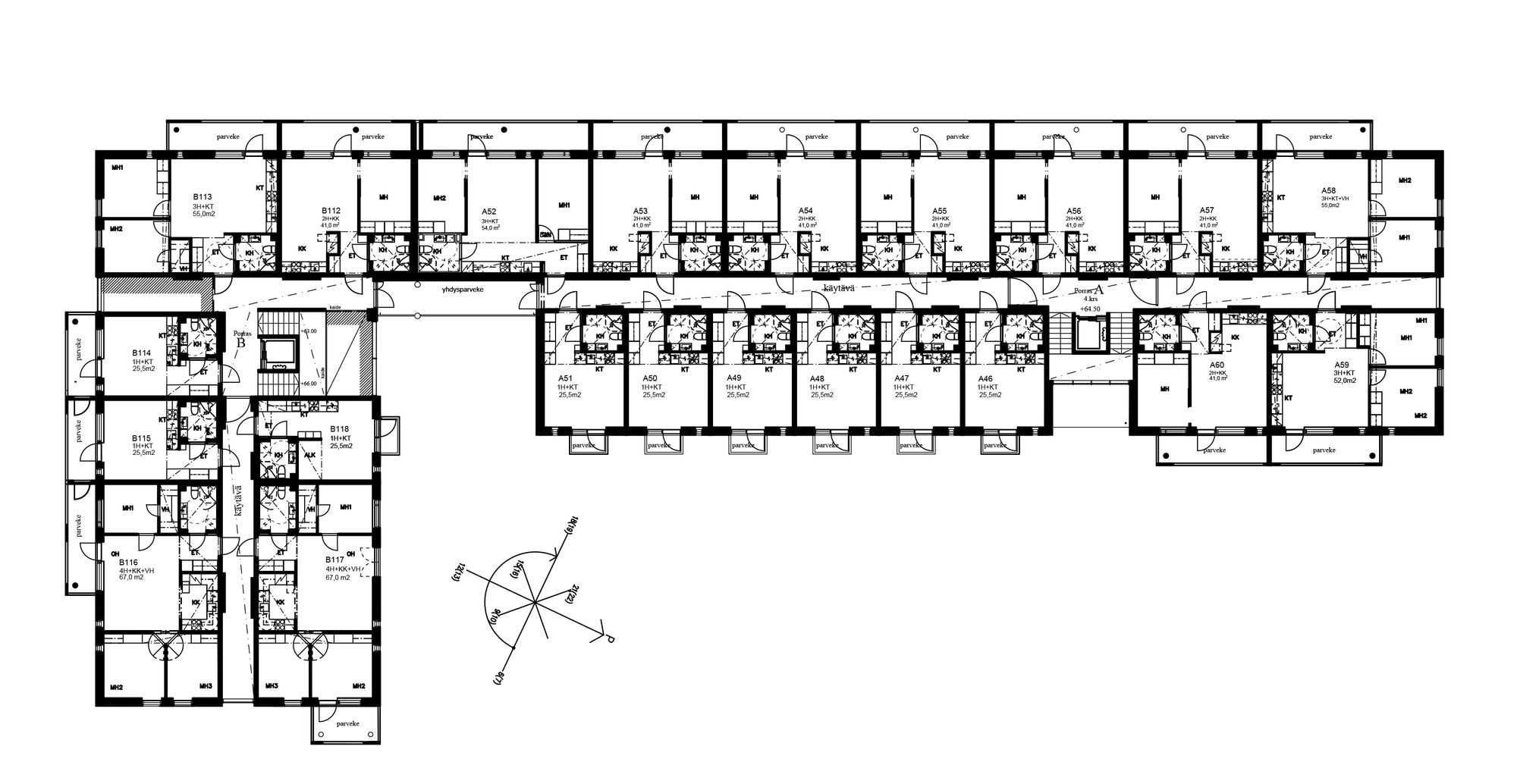 Apartments
The apartments are quite small in floor area. However, due to the frame the apartments lack waste space and are easy to furnish. In spite of the dimensions, the apartments are accessible. The balconies with the glazing and the garden that opens through the windows make the apartments feel spacious.